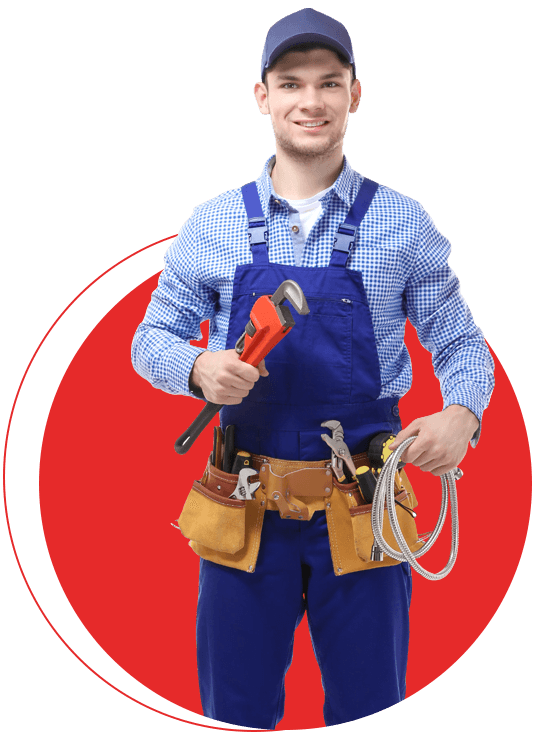 Emergency Plumber Altona Specialising In Hot Water Systems, Blocked Drains And Emergency 24 Hour Repairs
For plumbing services in Altona, look no further than NLK Plumbing. You can be sure to receive an expert, trustworthy and friendly service. We are a family-owned and operated company who have been local Plumber Altona for over 30 years. We provide a wide range of general services including general plumbing, gas fitting, hot water system repair and replacement, and emergency plumbing services are available 24/7. Customers turn to us because we supply the most dependable, professional, and highly skilled plumber. Our licensed plumber Melbourne deliver every client unprecedented services at the most competitively priced in Altona. Call us today on 0404 803 333 and a plumber will be right with you.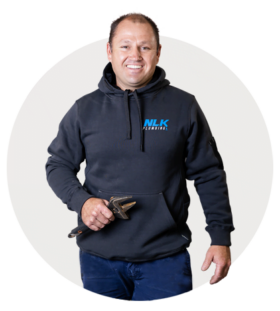 We will come to your place and analyse the problem.
Our team will solve it right away with minimum disruption.
Why Trust NLK Plumbing For All Your Plumbing Needs
01
Reliable 24/7 Service
We offer 24 hour plumber Melbourne, so you can always count on us to be there. Our team will provide convenient service from start to finish to solve all your concerns.
02
Safety and Convenience
We have a proven track record of providing reliable, efficient services to our customers. Your safety and convenience are our top priority.
03
One-Stop Solution for Plumbing
We are the one-stop solution for all your plumbing needs in Melbourne. We'll handle everything from water heater installation to replacing faucets and drains.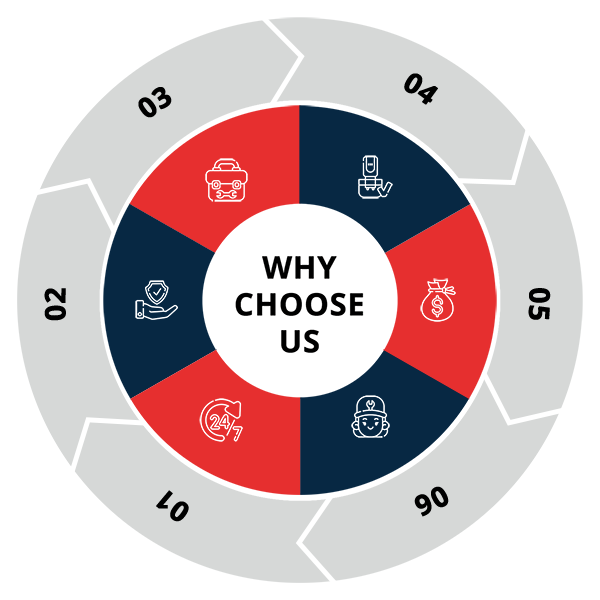 04
Advanced Technologies and Equipment
We walk hand-in-hand with time and employ all the modern equipment and technologies to ensure the delivery of top-notch work.
05
Quality Service
We aim to ensure outstanding customer service and build long-term relationships with our customers that are built on trust and loyalty.
06
Experienced and Professional Team
We have 30+ years of experience undertaking projects of all scales and are equipped to cover all your plumbing needs in Melbourne.
Emergency Plumbing Services From NLK Plumbing Available 24/7 In Altona
There are a range of plumbing issues that may occur unexpectedly and NLK Plumbing is here to help, providing emergency plumbing services 24/7. We specialise in all residential and commercial plumbing emergencies, and are the go to company for emergencies in Altona. Our range of emergency services include burst pipes and gas leaks; blocked drains including sewer drainage and storm water; the unblocking and repairs of roofs, down pipes, guttering and spouts; cold water and hot water system installations and services; gas appliance (heaters and ducts) installation and servicing; and carbon monoxide testing. NLK Plumbing use only the most superlative products and fittings on all our general and emergency plumbing services 24/7, complete with a service guarantee. You never have to fear that your plumbing job is too big or too small for our enthusiastic team of skilled plumber Altona.
Professional, 24/7, Hot Water Repairs Plumber Altona
Live within the Altona area and having problems with your hot water system? Then contact NLK Plumbing today and one of our experts will assist you immediately. We are available any time of the day to visit your home or office in Altona. We will assess the problem and determine the next steps to take; whether it is an easy fix, a substantial repair, or a complete replacement we can assure that our dedicated plumber Altona will find the best solution for you. Our hot water repairs Altona can repair all types of hot water systems to improve efficiency and cost-saving performance. No job is too big or too small for our team, we are experienced in repairing hot water systems on a range of different scales from domestic systems up to large commercial systems. We can assure you that our team of plumber Altona at NLK Plumbing have the necessary skills and experience to get your system up and running again in no time. Call us today and speak to our plumbers who will be able to assist you with your hot water system issues.
Let One Of Our NLK Plumbing Experts Fix Your Blocked Drain
It is important to act when you notice one of your drains may be blocked. A blocked drain can lead to a much bigger problem if it is not taken care of by a professional Emergency plumber Altona. Read below to learn how you can identify if one of your drains may be blocked.
You hear a strange gurgling sound when you empty water from the sink, shower, or bath, or flush the toilet.
The water in the toilet is at a much lower level compared to the normal water level.
A strange smell comes from your drains, grates or manhole, or they start to overflow.
If you experience any of these, give NLK Plumbing a quick call and we can unclog your drains before any further damage is caused.
Positive: Professionalism, Punctuality, Quality, Responsiveness, Value
Nathan has fixed my solar hot water system in 2 hours from first call. Then a week later have some Issue with the hot water again but he came and fix it up in less than 1 hour and didn't charge me anything for it. Very Very punctual and reliable trade person. I am very happy with his honest and fast service. Highly recommended. Thanks
Positive: Punctuality, Quality, Responsiveness, Value
Highly recommended! Amazing customer service. Our urgent plumbing issue was fixed on the spot and all sorted in less than 2 hours from my call. Very happy with the work and we will definitely be in touch again if we need help. Thanks very much Nathan.
Call the Expert Altona Plumber, We're Ready to Help
"*" indicates required fields