30+ Year's Experience

Fully Licensed

Reliable 24/7 Service
"*" indicates required fields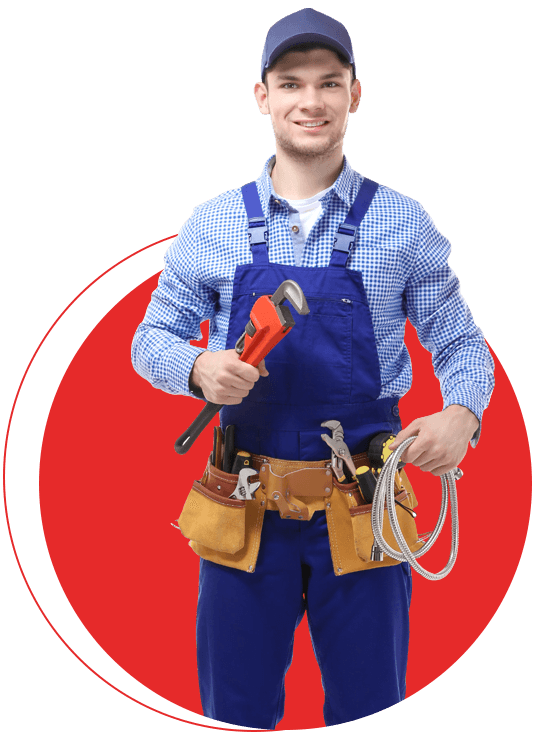 Plumber Point Cook Specialises In Hot Water Systems, Blocked Drains And Emergency 24 Hour Repairs
NLK Plumbing has a wealth of experience providing general and emergency plumber Point Cook. Family-owned and operated, NLK Plumbing has been servicing for over 15 years.
With a wealth of experience in residential and commercial plumbing services including general plumbing, gas fitting and servicing, hot water system repairs and installation, and emergency plumbing; the local plumber options at NLK Plumbing take great pride in all their work.
As a company, we have built a firm position in Point Cook as unfailing and highly skilled local plumber Point cook, with the most competitive quotes available. For guaranteed general plumbing and emergency services 24/7, call our local plumber at NLK Plumbing today on 0404 803 333.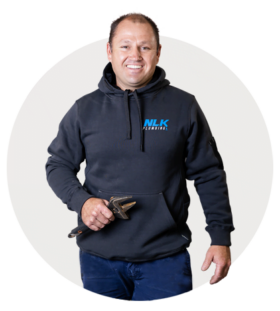 We will come to your place and analyse the problem.
Our team will solve it right away with minimum disruption.
Why Trust NLK Plumbing For All Your Plumbing Needs
01
Reliable 24/7 Service
We offer 24 hour plumber Melbourne, so you can always count on us to be there. Our team will provide convenient service from start to finish to solve all your concerns.
02
Safety and Convenience
We have a proven track record of providing reliable, efficient services to our customers. Your safety and convenience are our top priority.
03
One-Stop Solution for Plumbing
We are the one-stop solution for all your plumbing needs in Melbourne. We'll handle everything from water heater installation to replacing faucets and drains.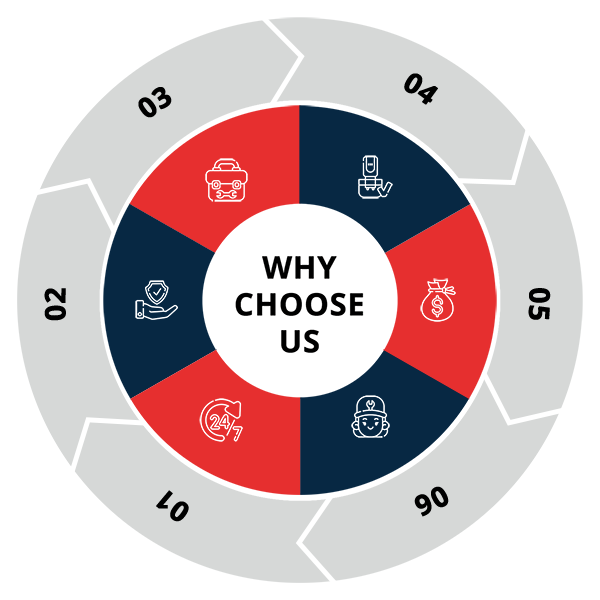 04
Advanced Technologies and Equipment
We walk hand-in-hand with time and employ all the modern equipment and technologies to ensure the delivery of top-notch work.
05
Quality Service
We aim to ensure outstanding customer service and build long-term relationships with our customers that are built on trust and loyalty.
06
Experienced and Professional Team
We have 30+ years of experience undertaking projects of all scales and are equipped to cover all your plumbing needs in Melbourne.
If You Require Emergency Plumbing Services 24/7 In Point Cook, Trust NLK Plumbing
We understand that when plumbing emergencies occur, the situation can be extremely frustrating, which is why NLK Plumbing provides emergency plumbing services 24/7 in Point Cook.
As well as emergency plumbing services, we cover a wide range of residential and commercial plumbing services including busted pipes and gas leaks; blocked drains as well as sewer drainage and stormwater drainage problems; unblocking and repairing roofs, down pipes, guttering and spouting; hot water and cold water systems repairs, servicing, sales and installation; gas fitting and appliance (heaters and ducts) installation and servicing; and carbon monoxide testing.
NLK Plumber Point Cook always guarantees fully insured, compliant, and environmentally friendly service for your home renovations.
Call Us For High-quality Hot Water Repairs In Point Cook
Water is vital for the running of every household, necessary for everything from washing to cooking and cleaning. If your hot water system is not up to scratch, it may be in need of good servicing, professional repair, or a new installation.
NLK Plumbing can service or repair your hot water system efficiently, to start heating your water better.
Our plumber Point Cook team has leading industry knowledge and expertise on all makes and models of hot water systems — we could even help you save money on your electricity bills!
At NLK Plumbing Melbourne we take great care in providing our customers with the best hot water repairs Point Cook can provide.
Contact one of our experts today and we can help you with all your hot water repairs Point Cook.
Don't Let A Simple Blocked Drain Ruin Your Home
A blocked drain can lead to longer lasting problems if not taken care of sooner. Blocked drains can be caused by a number of reasons. Falling tree leaves can block drains and gutters, and while these are pretty obvious, what you usually can't see are tree roots growing down into your drains. These can cause drainage pipes to crack over time causing leaks and blockages. Grease, fat, food deposits and hair can also build up, getting stuck inside pipes and causing them to become clogged. Any other foreign objects that can't easily decompose have the ability to get caught in drainpipes.
Whatever type of blockage you might have, it is always advisable to call a professional plumber Point Cook. Over the counter chemicals could be damaging to your pipes as well as your health, and a cable auger in unqualified hands could just cause further damage to your pipes. With NLK Plumbers point cook we are able to find and fix your blocked drains quickly (including tree roots), and you will always get an honest evaluation from your trusted plumbing expert in Point Cook.
Plumbing is a worthwhile part of home renovations. So, why let the broken pipes ruin the look of your home when you have a full range of plumbing services available in the western suburbs? Just contact us today for gas fitting or any other plumbing concerns. We will be there at your doorstep within the first call.
Looking for a plumbing expert you can trust? At NLK Plumbing, we're not just plumbers; we're your local plumber Point Cook residents have come to rely on for impeccable service. With our extensive range of solutions, we address all your plumbing concerns, from blocked drains to full-scale installations. We're proud to offer a solution for all of your plumbing needs.
Our Range of Services
Blocked Drain Solutions

: If you're battling persistent blocked drains, you don't have to face it alone. As the go-to

blocked drain plumber Point Cook

residents recommend, we use the latest technology to diagnose and fix your drain issues.

Emergency Plumbing

: Plumbing emergencies don't keep business hours, and neither do we. Available 24/7, we're the

local plumber Point Cook

families call on for rapid response and effective solutions.
Installation and Repairs: From new installations to quick repairs, we provide a comprehensive range of plumbing services tailored to meet your unique needs.
Plumber Point Cook Specialises In Hot Water Systems, Blocked Drains And Emergency 24 Hour Repairs
With a rich history of providing both general and emergency plumber Point Cook services, NLK Plumbing is a family-run business that has been delivering high-quality services for over a decade and a half. We're experienced in a variety of residential and commercial plumbing services, including general plumbing, gas fitting, hot water system repairs, installation, and of course, emergency plumbing services. The team at NLK Plumbing, your reliable plumbers in Point Cook, takes immense pride in every job we undertake.
As a company, we have established a firm reputation in Point Cook as reliable and highly proficient local plumbers, offering the most competitive quotes available. Whether you need a roof plumber Point Cook or emergency plumber Point Cook, you can count on us. For guaranteed plumbing services, including 24/7 emergencies, reach out to our local plumbers at NLK Plumbing today on 0404 803 333. Trust in our commitment to excellence for all your Point Cook plumbing needs.
Point Cook Plumbing – Frequently Asked Questions
What services does NLK Plumbing's plumber Point Cook provide?
NLK Plumbing's plumber in Point Cook provides a comprehensive range of services, including general plumbing, gas fitting, hot water system repairs and installation, roof plumbing, and emergency plumbing services. Their experienced team can handle both residential and commercial plumbing issues.
How can I schedule a Point Cook plumbing service with NLK Plumbing?
To schedule a Point Cook plumbing service with NLK Plumbing, you can contact them directly through their phone number or website. Their customer service team will help you arrange an appointment at a time that suits you best.
What areas do NLK Plumbing's plumbers in Point Cook service?
NLK Plumbing's plumbers in Point Cook service all areas within and surrounding Point Cook. They offer residential, commercial, and industrial plumbing services to meet the diverse needs of the community.
What should I do if I have a roofing or emergency plumbing issue in Point Cook?
If you are experiencing a roofing or emergency plumbing issue in Point Cook, don't hesitate to contact NLK Plumbing immediately. Their roof plumber in Point Cook and emergency plumber in Point Cook services are available 24/7. They aim to respond promptly and efficiently to resolve your plumbing issues.
The Trusted Name in Point Cook for All Your Plumbing Needs
When you need reliable, efficient, and professional plumbing services, there's only one name to remember—NLK Plumbing. As the local plumber Point Cook residents have trusted for years, we're committed to delivering exceptional service, each and every time. Don't let plumbing issues disrupt your daily life; make the smart choice and call NLK Plumbing today for immediate and effective solutions. Your peace of mind is just one call away.
Positive: Professionalism, Punctuality, Quality, Responsiveness, Value
Nathan has fixed my solar hot water system in 2 hours from first call. Then a week later have some Issue with the hot water again but he came and fix it up in less than 1 hour and didn't charge me anything for it. Very Very punctual and reliable trade person. I am very happy with his honest and fast service. Highly recommended. Thanks
Positive: Punctuality, Quality, Responsiveness, Value
Highly recommended! Amazing customer service. Our urgent plumbing issue was fixed on the spot and all sorted in less than 2 hours from my call. Very happy with the work and we will definitely be in touch again if we need help. Thanks very much Nathan.
Call the Expert Point Cook Plumber, We're Ready to Help
"*" indicates required fields