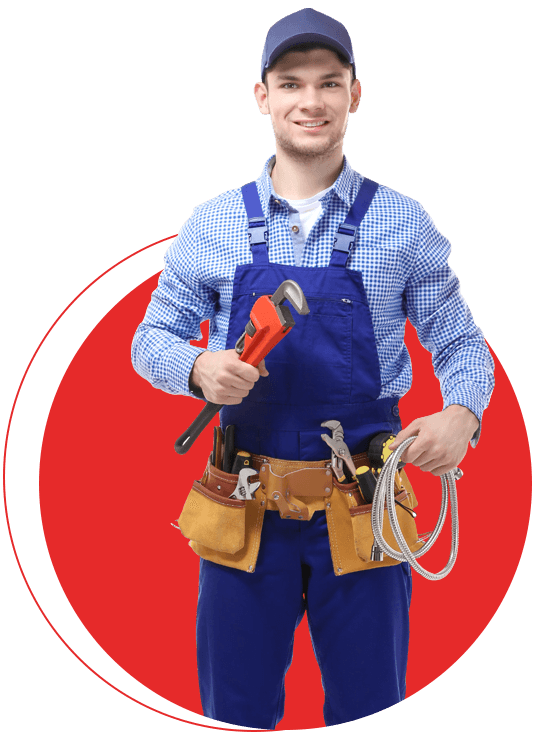 Plumber Sunbury Specialising In Hot Water Systems, Blocked Drains And Emergency 24 Hour Repairs
NLK Plumbing is your local plumbers in Sunbury providing a wide range of residential and commercial plumbing services. NLK Plumbing are very proud of our plumbing services in the local area, in fact we've been a family owned and operated business for over 15 years. Our range of services cover general plumbing, gas fitting, hot water systems, and emergency plumbing services. We will communicate with you honestly as we deliver exceptional service at an affordable price. You can trust an NLK Plumbing to provide you with any plumbing in Sunbury, gas fitting, and hot water system needs, as well as emergency services 24/7. Call today on 0404 803 333 and we will organise an emergency plumber in Sunbury to come to you as soon as possible.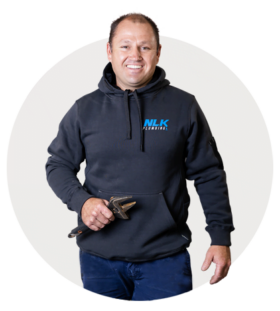 We will come to your place and analyse the problem.
Our team will solve it right away with minimum disruption.
Why Trust NLK Plumbing For All Your Plumbing Needs
01
Reliable 24/7 Service
We offer 24 hour plumber Melbourne, so you can always count on us to be there. Our team will provide convenient service from start to finish to solve all your concerns.
02
Safety and Convenience
We have a proven track record of providing reliable, efficient services to our customers. Your safety and convenience are our top priority.
03
One-Stop Solution for Plumbing
We are the one-stop solution for all your plumbing needs in Melbourne. We'll handle everything from water heater installation to replacing faucets and drains.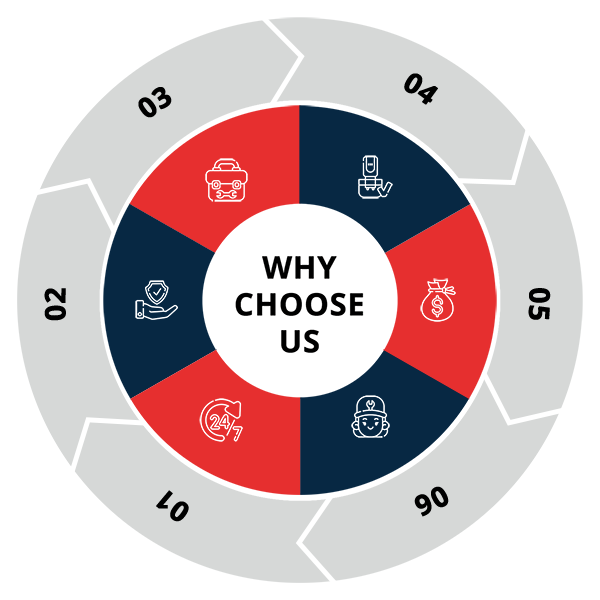 04
Advanced Technologies and Equipment
We walk hand-in-hand with time and employ all the modern equipment and technologies to ensure the delivery of top-notch work.
05
Quality Service
We aim to ensure outstanding customer service and build long-term relationships with our customers that are built on trust and loyalty.
06
Experienced and Professional Team
We have 30+ years of experience undertaking projects of all scales and are equipped to cover all your plumbing needs in Melbourne.
Emergency Plumbing Service In Sunbury
As the leading plumber Sunbury, we understand that emergencies happen, which is why we provide devoted emergency plumbing services 24/7. A NLK plumber can take care of all your residential and commercial plumbing emergencies including damaged pipes and gas leaks; blocked drains and sewers; roof, down pipe, guttering and stout repairs; cold water and hot water system installations and repairs; and much more. All our work is fully insured, compliant, environmentally friendly, and comes with a full satisfaction guarantee.
Hot Water System Specialists
When your hot water system is in need of servicing or repairs you can trust NLK Plumbing. The majority of the time your hot water system simply needs a service, a quick repair, or a few parts replaced. It doesn't matter whether your hot water system is gas or electric — NLK Plumbing can repair it fast with minimum fuss. We can take a look at your current hot water system, which just may require a service or repair which our tremendously experienced plumber Melbourne can complete for you with our range of hot water repairs plumber Sunbury. NLK Plumbing guarantees all work completed by our skilful plumbers, so to organise one to come to your Sunbury home, book an appointment now on 0404 803 333.
Unblock That Blocked Drain Today. Call NLK Plumbing
NLK Plumbing will give you an honest appraisal and the best possible solution for your blocked drains emergency Plumber Sunbury. A lot of people ignore the first signs of a blocked drain or they use over the counter drain clearing methods. Trying to unclog blocked drains yourself could actually cause further damage to your drains. Using over the counter drain clearing fluids can also be harmful to your health if you don't know what you are doing. Save yourself the hassle and call us here at NLK Plumbing. We know that unclogging your blocked drains should be a top priority, so we will always endeavour to get to you as quickly as possible.
Your Trusted Plumbing Experts in Sunbury
A plumbing emergency might occur at any time and more than often they require quick assistance. For all such moments, our Sunbury plumbers are at your service. Our team works day and night to timely address and resolve all your plumbing requirements. Whether it's a blocked drain obstructing the outflow of drainage water, a burst pipe that forced you to shut down your property's water supply or a potentially dangerous gas leak, give us a call and put your worries aside. We will be at your doorstep on-time and ensure a quick resolution. For us, quickly doesn't mean half-done; we will always undertake the work with utmost care and precision and secure for you satisfactory service.
Once you have discussed your requirements with us, our plumbing professionals in Sunbury will arrive at your location fully equipped with all the necessary equipment to avoid any technical delays. We will send a team best qualified to meet your specific requirements and deliver top-notch service.
We follow a competitive pricing policy and charge a reasonable price for all our services.
We provide an obligation-free quote to help you make the right choice.
Our plumbers in Sunbury are available 24*7 and specialise in on-time service delivery.
Our clients come to the top of our priority list, and we always deliver durable services.
As your Sunbury plumbers, we provide comprehensive services and will have you covered for all your major and minor plumbing requirements.
Through years of hard work, dedication and excellent service delivery, we have established ourselves as one of the best plumbing service providers in Sunbury. We have a satisfied line of customers who set us as their first preference and recommend us to their near and dear ones.
Choose Prompt and Efficient Service Delivery with NLK Plumbing
We work in adherence to Australian Safety Standards and Guidelines and adopt the best plumbing practices to provide our clients with durable and quality services. As Sunbury professional plumbing experts, we aim to be the solution for all your plumbing requirements, be it installation, maintenance or repair work. Irrespective of the scale of the work, we will send in the best team and ensure you have a smooth and flawless plumbing experience.
Our plumbers in Sunbury are:
Licensed and insured
Skilled, trained and experienced
Friendly, honest, trustworthy and approachable
Efficient and proactive
Disciplined and professional
With our team, you will always have guaranteed access to the best plumbing service in Sunbury. So, whatever are your plumbing requirements, be it a blocked drain, leaking roof, dysfunctional hot water system or gas system in need of installation, give us a call, and we will be at your service.
While we offer all-around plumbing assistance, contact us if you have any specific requirements and don't know which service to avail of. Our Sunbury plumbers would happily guide you forward and assist you.
Positive: Professionalism, Punctuality, Quality, Responsiveness, Value
Nathan has fixed my solar hot water system in 2 hours from first call. Then a week later have some Issue with the hot water again but he came and fix it up in less than 1 hour and didn't charge me anything for it. Very Very punctual and reliable trade person. I am very happy with his honest and fast service. Highly recommended. Thanks
Positive: Punctuality, Quality, Responsiveness, Value
Highly recommended! Amazing customer service. Our urgent plumbing issue was fixed on the spot and all sorted in less than 2 hours from my call. Very happy with the work and we will definitely be in touch again if we need help. Thanks very much Nathan.
Call the Expert Sunbury Plumber, We're Ready to Help
"*" indicates required fields