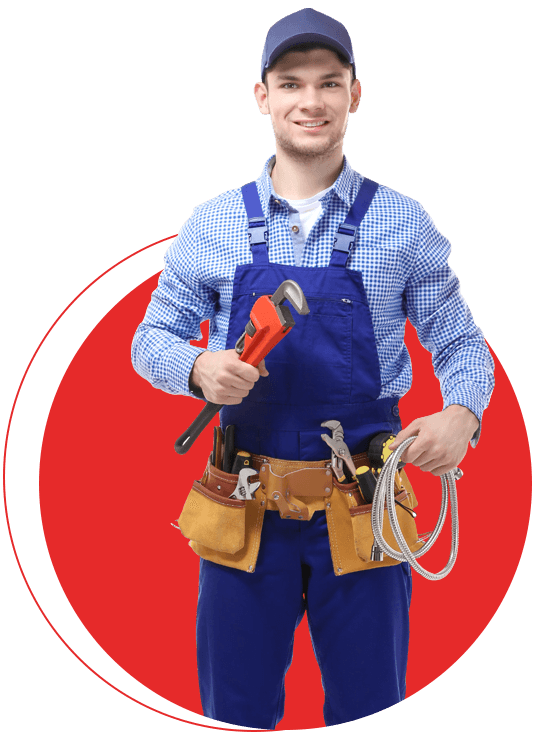 Plumber Toorak Specialising In Hot Water Systems, Blocked Drains And Emergency 24 Hour Repairs
NLK Plumbing have you covered with a wide range of plumbing services throughout Toorak including general and emergency plumbing services. As a family owned and operated business, we've been assisting customers in Toorak with all their residential and commercial plumbing necessities. NLK Plumbing deal with general plumbing, gas fitting and servicing, hot water systems, and 24/7 emergency plumbing services. We are honoured to service the local community, and provide all of our customers with resolute and mature plumbers. Your plumbing work is always 100% guaranteed, so speak to NLK Plumbing today on 0404 803 333, and we will organise one of our plumbers to come and provide you with a great quote in Toorak.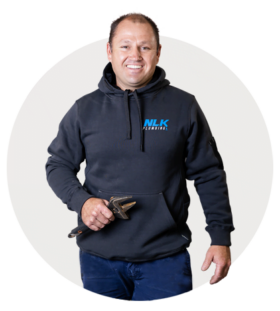 We will come to your place and analyse the problem.
Our team will solve it right away with minimum disruption.
Why Trust NLK Plumbing For All Your Plumbing Needs
01
Reliable 24/7 Service
We offer 24 hour plumber Melbourne, so you can always count on us to be there. Our team will provide convenient service from start to finish to solve all your concerns.
02
Safety and Convenience
We have a proven track record of providing reliable, efficient services to our customers. Your safety and convenience are our top priority.
03
One-Stop Solution for Plumbing
We are the one-stop solution for all your plumbing needs in Melbourne. We'll handle everything from water heater installation to replacing faucets and drains.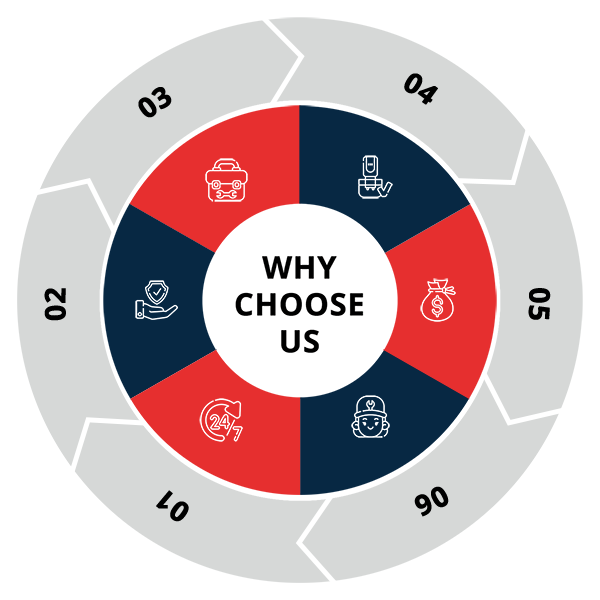 04
Advanced Technologies and Equipment
We walk hand-in-hand with time and employ all the modern equipment and technologies to ensure the delivery of top-notch work.
05
Quality Service
We aim to ensure outstanding customer service and build long-term relationships with our customers that are built on trust and loyalty.
06
Experienced and Professional Team
We have 30+ years of experience undertaking projects of all scales and are equipped to cover all your plumbing needs in Melbourne.
Contact Us For Emergency Plumbing Issues In Toorak
Plumbing emergencies are the worst, but if you are having problems at your Toorak home just call us here at NLK Plumbing. We provide a wide range of emergency plumbing services 24/7. These residential and commercial plumbing emergencies could include damaged pipes and gas leaks; blocked drains and sewers; urgent repairs to roofs, down pipes, guttering, and spouting; cold water and hot water system installations and repairs; and many more. With every emergency plumbing job you are assured that our plumbers use only foremost products and fittings for all your general plumbing, and emergency plumbing services 24/7 that are completed in Toorak.
Expert Hot Water Repairs In Toorak
Having a fully functional hot water system is vital for the health and happiness of your family. If your hot water system is not up to scratch, it may be in need of a good servicing or professional repair. NLK Plumbing can service or repair your hot water system efficiently, to start heating your water better. We have a broad knowledge of all makes and models of hot water systems, so let us take a look at your system for you — we have the years of experience and industry knowledge to work with it. We understand that effective water heating is your priority, so for the most informed plumber in hot water repairs Toorak, speak to NLK Plumbing today.
Have A Problem With A Blocked Drain?
Most homes have been affected by blocked drains at some point. You can usually tell if you have blocked drains when you hear unusual sounds when the water drains down the sink, shower or bathtub; if your toilet also makes funny sounds and has quite a low water level; or if you start to smell a nasty odour coming from your household drains, grates, or manhole. Most people will try and fix the problem themselves, or just hope that the blockage will go away on its own. Not calling a professional plumber Melbourne means that your blockage problem may only get worse. By calling NLK Plumbing we will come and assess the blockage for you, and clear it straight away.
Your Trusted Plumbing Specialists in Toorak
Are you tired of always receiving delayed plumbing assistance and looking for a team that specialises in quick service delivery? If yes, your search comes to an end at NLK Plumbing.
We are a team of plumbing professionals in Toorak known for providing quick and expert assistance to our clients. With over 3 decades of experience in the plumbing industry, we are familiar with all the possible plumbing needs one might have. Therefore, we make sure that we are equipped to cater to them all, at all times. We are stocked on all plumbing equipment and have a team of skilled professionals working 24*7, so with us; you will never be subject to delays of any kind.
Give us a call, brief us on your requirements, and our plumbers in Toorak will deliver a durable and efficient solution to your plumbing concerns. We will work as per your specifications and requirements and ensure a satisfactory experience. You can avail of our 24-hour services for your emergency plumbing needs like blocked drains, burst pipes, roof leaks, etc. or our regular services for your plumbing installation or maintenance needs. We are always available and will always deliver the assistance you need.
So, once you hire us, you will never have to look for any other plumber in Toorak. We are available 365/366 days a year, and our service catalogue covers all plumbing services there are, including:
Roof Plumbing

If a leaking roof has become a growing concern at your residential or commercial property, seek the assistance of our Toorak plumbers. We also specialise in full-scale roofing installations, so find all the roofing services you need under one roof with us at NLK Plumbing.

Blocked Drain Plumbing

Blocked drains are one of the most problematic plumbing issues and one we all wish to avoid. So, make way for their mess-free and timely unblocking with our plumbing professionals in Toorak.

Gas Installation

Gas installations are a significant component of any property, but they must be installed with proper caution to prevent any associated risks. Our Toorak plumbers have all the necessary licences and work as per the Australian safety standards and guidelines. So, get in touch with us for safely and expertly done gas installation projects.

Hot water repair and installation

Whatever your hot-water system-related need might be, trust our NLK Plumbing experts to deliver top-notch assistance. We specialise in hot water system installation, maintenance and repairs, so find all the assistance you need with us at NLK Plumbing.

Drain Camera Inspection

Trace the root cause of your drain blockages and make way for their effective and efficient unblocking with our drain camera inspection service.

Leak Detection

If ignored for long, plumbing leaks could lead to structural damages and costly repairs. Take such possibilities out of the picture with our leak detection services. With the right equipment, we will detect the leak in no time and fix the issue with your permission.
Our plumbing services in Toorak include this and a lot more. So, choose us as your plumbers and get lifetime access to the best plumbing services in Toorak. For more information about our service catalogue, delivery and approach, contact us today.
Positive: Professionalism, Punctuality, Quality, Responsiveness, Value
Nathan has fixed my solar hot water system in 2 hours from first call. Then a week later have some Issue with the hot water again but he came and fix it up in less than 1 hour and didn't charge me anything for it. Very Very punctual and reliable trade person. I am very happy with his honest and fast service. Highly recommended. Thanks
Positive: Punctuality, Quality, Responsiveness, Value
Highly recommended! Amazing customer service. Our urgent plumbing issue was fixed on the spot and all sorted in less than 2 hours from my call. Very happy with the work and we will definitely be in touch again if we need help. Thanks very much Nathan.
Call the Expert Toorak Plumber, We're Ready to Help
"*" indicates required fields