30+ Year's Experience

Fully Licensed

Reliable 24/7 Service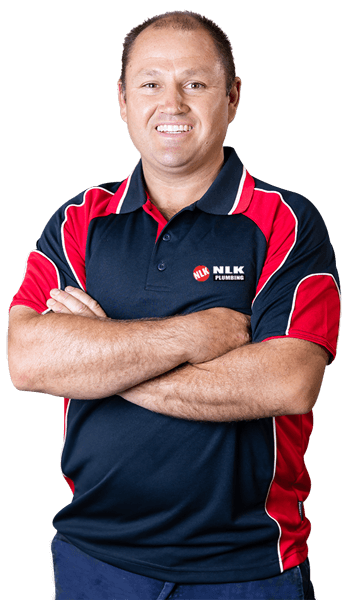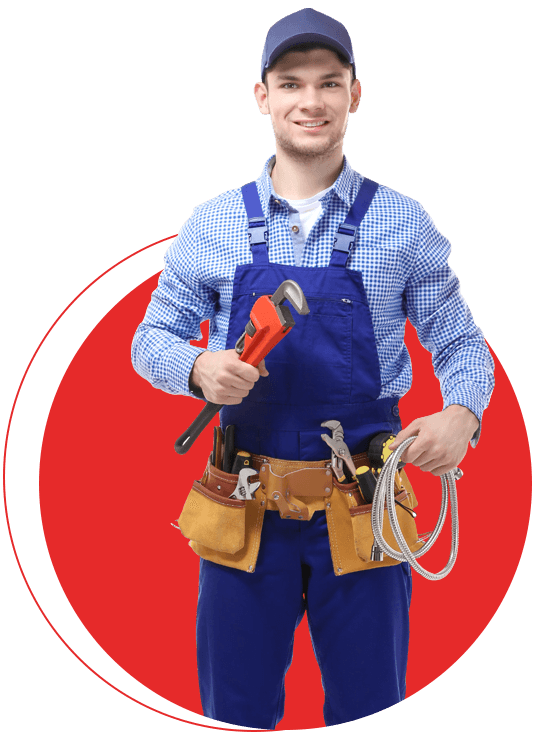 Plumber St Kilda Specialises In Hot Water Systems, Blocked Drains And Emergency 24 Hour Repairs
Waiting around for a plumber St Kilda can be incredibly frustrating, at NLK Plumbing have a diligent plumber ready right now to assist with any residential or commercial plumbing jobs. These can include all general plumbing, gas fitting, hot water system repairs and replacements, and 24/7 emergency plumbing services. NLK Plumbing is known throughout St Kilda for our exceptional reputation, and ability to provide our clients with the most trustworthy, efficient, and driven plumber in the business. Our quotes within St Kilda are always on point, so to discuss your plumbing needs including general and emergency plumbing services 24/7, phone 0404 803 333 today.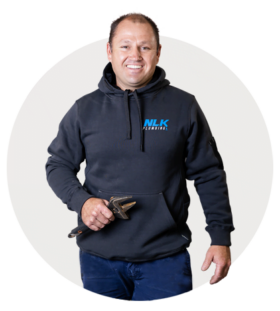 We will come to your place and analyse the problem.
Our team will solve it right away with minimum disruption.
Why Trust NLK Plumbing For All Your Plumbing Needs
01
Reliable 24/7 Service
We offer 24 hour plumber Melbourne, so you can always count on us to be there. Our team will provide convenient service from start to finish to solve all your concerns.
02
Safety and Convenience
We have a proven track record of providing reliable, efficient services to our customers. Your safety and convenience are our top priority.
03
One-Stop Solution for Plumbing
We are the one-stop solution for all your plumbing needs in Melbourne. We'll handle everything from water heater installation to replacing faucets and drains.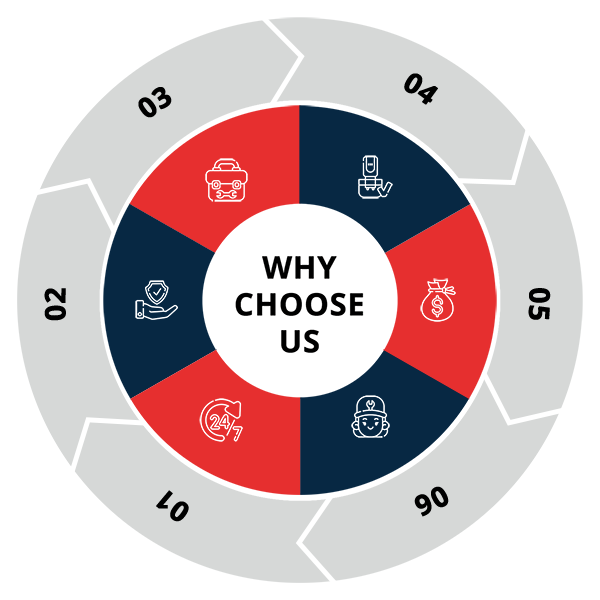 04
Advanced Technologies and Equipment
We walk hand-in-hand with time and employ all the modern equipment and technologies to ensure the delivery of top-notch work.
05
Quality Service
We aim to ensure outstanding customer service and build long-term relationships with our customers that are built on trust and loyalty.
06
Experienced and Professional Team
We have 30+ years of experience undertaking projects of all scales and are equipped to cover all your plumbing needs in Melbourne.
NLK Plumbing St Kilda Has Dedicated Emergency Plumber Services 24/7
No matter your type of emergency, from clogged toilet to busted pipes, NLK Plumbing provide emergency plumbing services 24/7. We will send a dedicated plumber St Kilda to take care of your residential or commercial plumbing emergencies. These may include damaged pipes and gas leaks; blocked drains and sewers; roof, down pipe, guttering and spout repairs; cold water and hot water system installations and repairs; and much more. With all our emergency plumbing services your NLK plumber will use only the most superior products and fittings to complete your emergency works.
Providing Fast Hot Water Repairs St Kilda
Hot water straight out of the tap is a modern-world convenience that we often take for granted. If your hot water system is giving you grief, don't fear the worst about its fate just yet — let an NLK plumber St Kilda take a look at it for you. With just one quick call, we can ascertain if it is a fixable problem and if so we can complete the repairs or servicing for you quickly and professionally. No matter what type of hot water system you have installed in your home or business, we have the industry knowledge and hot water repairs St Kilda to get it working again. From instantaneous hot water systems to gas volume storage systems, we can repair them all. To find out more about how NLK Plumbing can help with your hot water repairs St Kilda, call us today.
When Blocked Drains Are An Emergency At Your St Kilda Home, Give NLK Plumbing A Call
NLK Plumbing will give you an honest appraisal and the best possible solution for your blocked drains emergency. A lot of people ignore the first signs of a blocked drain or they use over the counter drain clearing methods. Unfortunately, these solutions can often cause further and much costlier problems. NLK Plumbing can clear blocked drains and sewers quickly, and if your blockage is caused by tree roots, we can remove this problem without causing further damage to your pipes and drains. Calling the professional plumber Melbourne at NLK Plumbing is not as expensive as you might think, so call us today for a great price and the timely clearing of your blocked drains.
NLK Plumbers: Your Local Experts in Plumbing
With over three decades in the business, NLK Plumbing is your local expert plumber in St Kilda! Our highly trained plumbers are dedicated to providing you with the best possible service at all times. We specialise in commercial and residential plumbing repairs, installation, maintenance, and enhancement. Whether you're looking for a new hot water tank or want us to fix a leaky toilet cistern, our experienced team can take care of all your plumbing needs!
We pride ourselves on our customer focussed approach, offering exceptional value for money while delivering a professional level of service. We are fully licensed and insured to ensure you receive the best possible outcome from your plumbing repair or installation services. Our friendly team will arrive on time and ensure you are happy with their work from start to finish.
As St Kilda's professional plumbing company, we offer various services, including:
Roof Plumbing
Blocked Drain Plumbing
Gas Installation
Hot water repair and installation
Drain Camera Inspection
Leak Detection
Gutter Replacement
Backflow Plumbing
Evaporative Cooling
Our friendly team is always here to answer any questions you may have about our services. So, call us today and experience the best plumbing service in St Kilda.
Quality Plumbing Service is Just One Call or Click Away
When you choose NLK plumbers, you can rest easy knowing that your plumbing project will be completed to the highest possible standards. We are a full-service plumbing company that offers our customers residential and commercial plumbing services. We provide 24-hour emergency plumbing services, and all work is guaranteed to be completed by the agreed time and budget. Our team of trained technicians is ready to handle any job you may have, from small jobs like replacing taps and fixing shower valves to larger projects that involve installing new pipework or even taking out a whole sewer line. We have the experience and expertise to ensure your project is done right from the start.
Reliable Plumbing Service You Can Depend On
With over 30 years of experience in the industry, we have helped many homeowners and businesses solve their plumbing problems with ease. We are proud of our reputation for providing quality work at affordable prices. Our St Kilda plumbers have the licence, bond, and insurance to ensure you receive the best service possible when working with us.
We believe in doing things the right way – we don't cut corners or use substandard materials or labour. We use the highest quality products and install them with proper care and precision. Our goal is to ensure our customers' complete satisfaction with their experience at NLK Plumbing!
Here are some reasons why you should trust NLK plumbers as your plumbing professionals in St Kilda:
Upfront pricing
30+ Years of experience
24-hour availability
Full-service company
Reliable same-day service
100% satisfaction guarantee
We believe in providing an honest price quote upfront so there are no surprises when it comes time for payment. If you have any queries about our services, call us at 0404 803 333, and talk with one of our friendly customer service personnel.
Positive: Professionalism, Punctuality, Quality, Responsiveness, Value
Nathan has fixed my solar hot water system in 2 hours from first call. Then a week later have some Issue with the hot water again but he came and fix it up in less than 1 hour and didn't charge me anything for it. Very Very punctual and reliable trade person. I am very happy with his honest and fast service. Highly recommended. Thanks
Positive: Punctuality, Quality, Responsiveness, Value
Highly recommended! Amazing customer service. Our urgent plumbing issue was fixed on the spot and all sorted in less than 2 hours from my call. Very happy with the work and we will definitely be in touch again if we need help. Thanks very much Nathan.
Call the Expert St Kilda Plumber, We're Ready to Help
"*" indicates required fields